schreiben Sie Ihre E-mail Adresse, die für freies unser Rundschreiben und Produktupdates empfängt.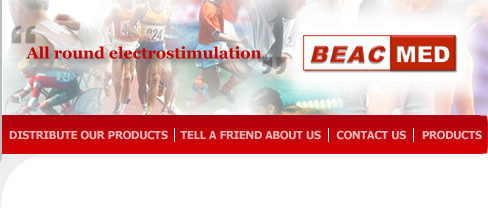 DISTRIBUTE OUR PRODUCTS
Always we are interested to cooperate with companies or persons, all round Europe, willing to believe in our products and interested to promote and distribute them, locally, region-wide or country wide, in the areas and in the fields still not covered. IntelliSTIM® and LogiSTIM® product lines, are characterized by high worth of quality and performances and by an extremely competitive price, in whichever country. They represent, therefore, a very good opportunity of new business for whichever company, of whichever dimension, in the suitable field. Whoever willing to take the opportunity of business, offered by the IntelliSTIM® or LogiSTIM® lines, is simply required to send an enquiry, to the e-mail adress info@beacmed.eu, including a short company profile or a personal profile, declaring the country/area and the market fields in which he/she would want to promote o/a to distribute our products.