Write your e-mail address receiving for free our newsletter and products updates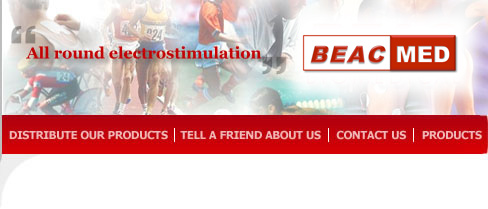 Effects of the perineal electrostimulation
Various has been the effects of the electrostimulation, observed and demenstrated by many researchers:

- Strengthening action on the pelvic floor - The electrostimulation produce a relevant improve of the muscular activity. When the p.c. test (pubococcigeal test) brings to a value 1 or 2 (1= just perceptible contraction, 2= weak contraction), the endo-vaginal electrostimulation has been found very effective, producing a quick improving of at least 2 points.
- The effectiveness of the electrostimulation produce two separate but concurent effects: the excito-motory action, that increase the muscular tonus, and the vascular effect on the local circulation.
- Effect on the uretral closure pressure - Significant increase of the uretral closure pressure have been observed by some researchers (Dr. PIGNE' - BOURCIER).
- Effect on the vesical tonus - It has been observed a significative improve of the vesical compliance, along with a considerable reduction of the non-inhibited contractions of the detrusor. It has been observed also an improve of the cystometric capacity.